Yoga and spin are completely different workouts but both offer tons of benefits. Do both? Here's how your yoga sessions can support spin classes and vice versa.
There are many benefits to adding new forms of physical movement into your weekly routine. Both spin and yoga have a variety of health benefits and finding a good balance between the two will only improve your health and performance. But what exactly are the health benefits of these popular workouts?
Benefits of spin
You can burn a lot of calories – or stored energy – making it one of the most effective ways to lose weight.
It is low-impact on your joints compared to other popular forms of cardio, such as running.
Over time, it can improve and lengthen your muscular endurance and help you build lean muscles.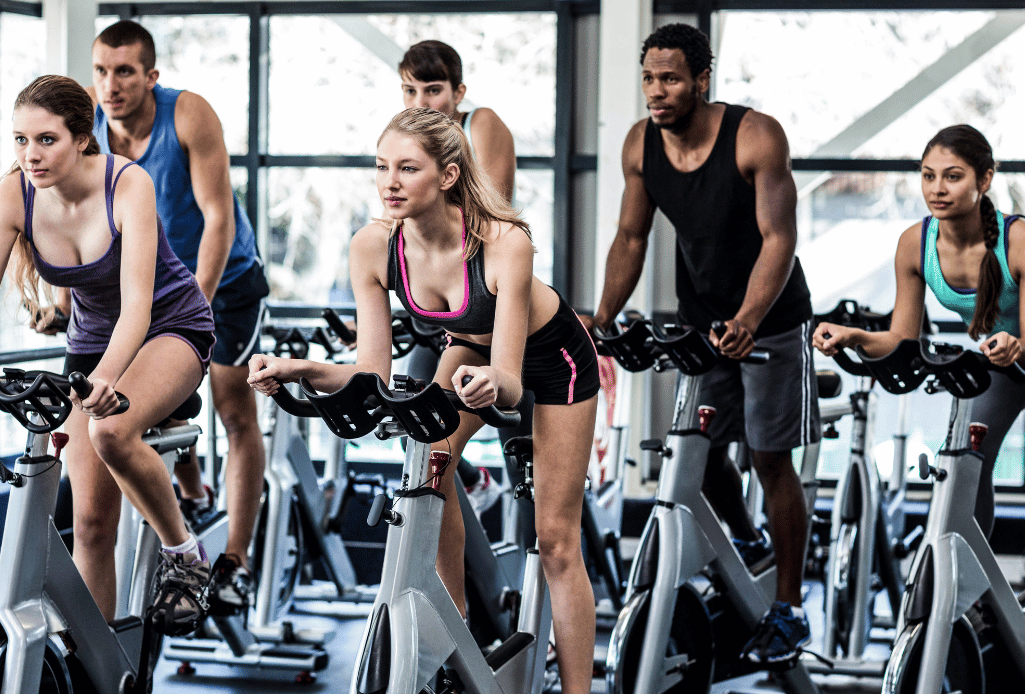 Benefits of yoga
One of the best things about yoga is that it can increase your muscle strength and tone.
It also increases your flexibility which, in turn, provides you with more protection from injury.
Yoga can improve respiration, energy, and vitality as well as positively impact your mental wellbeing.
Integrating the practices
There are many more benefits to both spin and yoga, and many of them overlap. Lengthening muscular endurance in spin will only aid you during those long Warrior 2 poses on your mat. Improving how you breathe as you flow will only enhance your cardio output on your bike. The practices work hand-in-hand but there are some specific ways to merge them for a holistic approach to working out.
If you spend a lot of time in the Spinbar, you might need to pay more attention to stretching your muscles out. In this case, coming to only Vinyasa yoga classes may not be what's best for you. Sure, try some out to see how the different styles of endurance feel in your body between Vinyasa and spin. But also head into a Deep Stretch or Yin class to really let those worked muscles soften.
Physical progress can only move in a steady upward trend if you set time aside to focus on recovery. And the same holds true for dedicated yogis. As much as we love a hard-hitting, sweat-dripping Vinyasa class, switching up this routine is always a good idea, too! Challenge your muscular endurance built from those Warrior 2's with a hard climb a spin class, or put your breathwork to the test with your head down sprinting for one full minute. There are so many opportunities to see the benefits of combining these practices. And for some yogis, the spin advice will also hold true; find classes that slow you down and offer recovery for both your body and mind.
Switching up your routine is the only way to ensure your body continues to challenge itself. While trying new things can be intimidating, we welcome you to be a beginner with us, at any age, to try something fun and different. At Vital Cayman, we are all in this together. We can't wait to be part of your fitness journey!